Our Mission
March for Moms aligns the advocacy efforts of families, health care providers, industry, policymakers and other partners in order ensure that all families can grow with dignity.
We are a non-partisan, solution-oriented, multi-stakeholder 501(c)3. We share like-minded urgency to improve the well-being of mothers in the US. We have convened national stakeholders together to speak with a common voice, urging policymakers and other American leaders to help ensure families get the support and care they deserve.
Ginger Breedlove
President and Co-Founder

info@marchformoms.org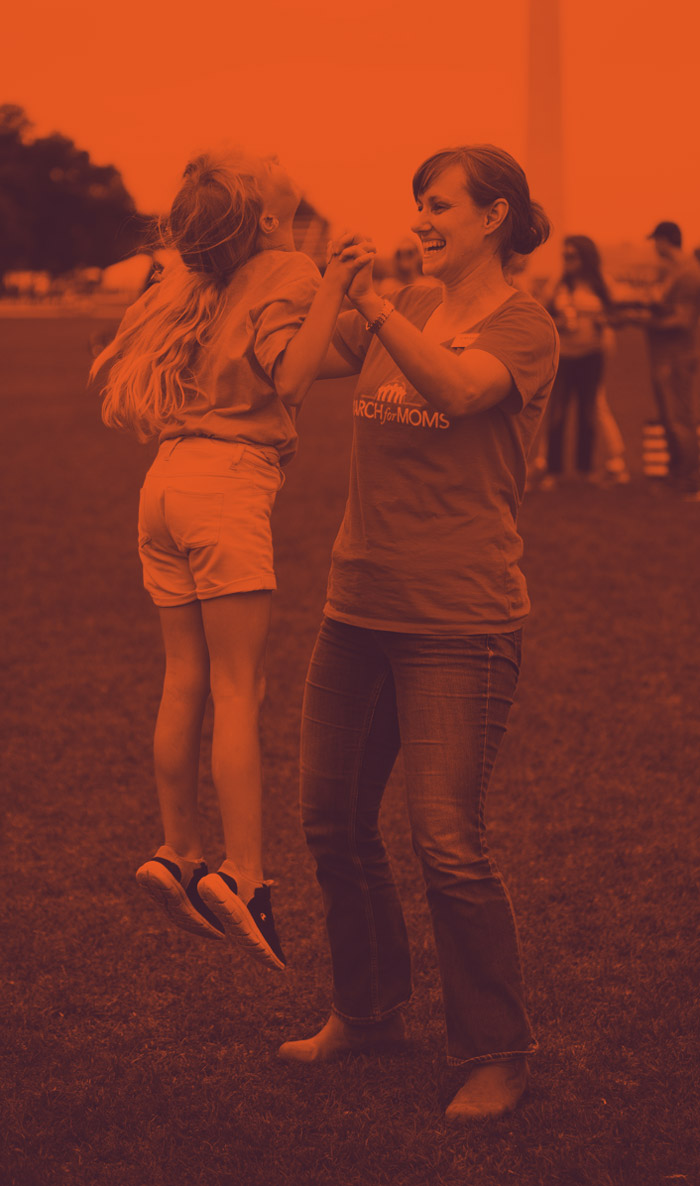 Our Values
We lead with our lived experience with this issue of maternal health care as moms, dads, daughters, sons, nurses, midwives, doulas, researchers and physicians.
Our core values are curiosity, inclusivity, love, braveness, and nimbleness.
Our Vision
We envision a world in which every person can grow their family with dignity.